Whole Grain Finnen Roll
Product Code: 55500
oz: 43
GTIN: 00834127000182
---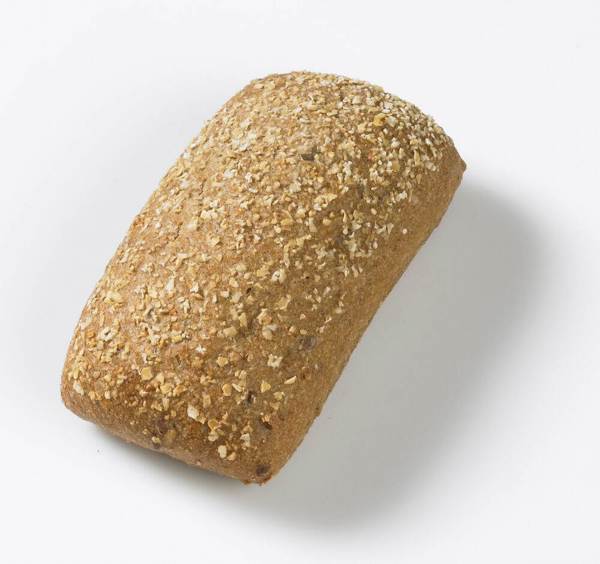 A whole grain roll with oat bran topping. Each roll contains 9.5 grams of whole grains.
CASE PK: 160
NET CASE WT (lbs): 15
FROZEN SHELF LIFE (in months): 12
Storage & Handling
Keep Frozen
Thaw for 15 minutes. For extra crispiness, bake at 400°F for 2 to 4 minutes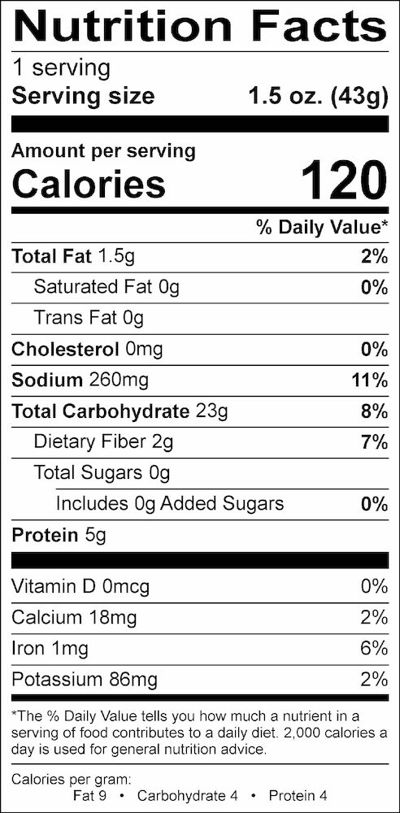 Ingredients
---
WATER, WHEAT FLOUR, GRAIN BLEND (PREGELATINIZED RYE FLOUR, RYE MALT, ROLLED WHEAT FLAKES, FLAXSEED, WHEAT GLUTEN, SOY GRITS, SUNFLOWER SEEDS, RYE FLAKES, RYE SOUR, MALTED BARLEY FLOUR, SPICES), WHITE WHOLE WHEAT FLOUR, OAT BRAN, RYE FLOUR, OAT FLAKES, WHOLE CRACKED WHEAT, RYE WHOLE CHOPPED, SALT, YEAST, NATURAL RYE SOUR, WHEAT GLUTEN, CARAWAY, MALTED BARLEY FLOUR, GUAR GUM, FAVA BEAN FLOUR, DEXTROSE, SUGAR, CALCIUM DIPHOSPHATE, SOY LECITHIN, ASCORBIC ACID, ENZYMES.
Allergen Information
Soybean
,
Wheat
.
Country of Origin United States of America