Pretzel Nuggets
Product Code: 5388
oz: 14
---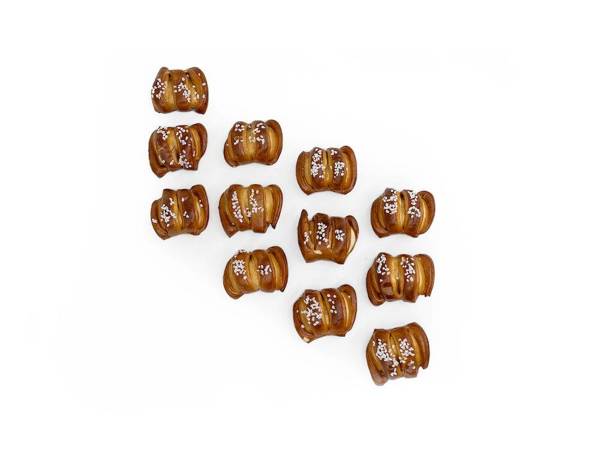 Small pretzel nuggets made using an old traditional German recipe. Approximately 500 pieces per case.
CASE PK: 480
NET CASE WT (lbs): 15.6
FROZEN SHELF LIFE (in months): 12
Storage & Handling
Moisten with a small amount of water. Sprinkle with salt or other toppings. Heat and serve.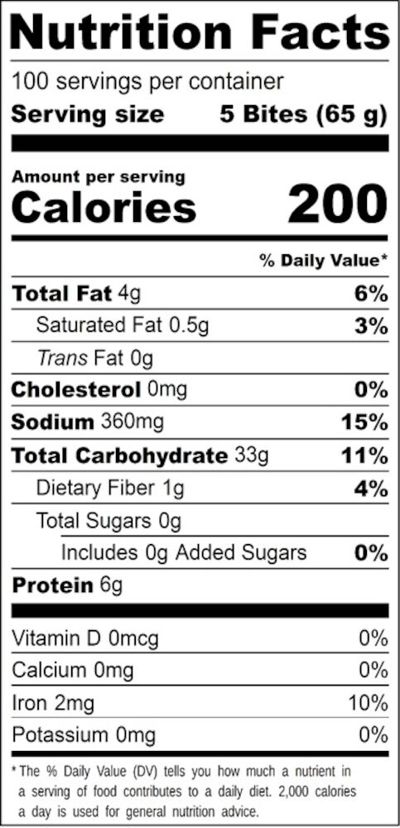 Ingredients
---
Wheat Flour, Water, Soybean Oil, Salt, Yeast.
Allergen Information
Wheat
.
Country of Origin United States of America