Pretzel Kaiser Roll 3.75"
Product Code: 5318
oz: 70
GTIN: 00834127050187
---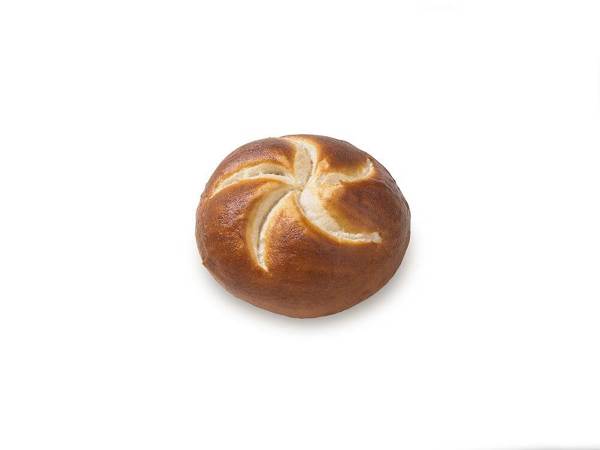 A soft Kaiser roll with classic Kaiser crown shape and great German pretzel flavor. Imported from Germany.
CASE PK: 60
NET CASE WT (lbs): 9.3
FROZEN SHELF LIFE (in months): 12
Storage & Handling
Keep Frozen
THAW & SERVE. TO WARM, BAKE AT 400 DEG F. FOR 2 TO 4 MINUTES.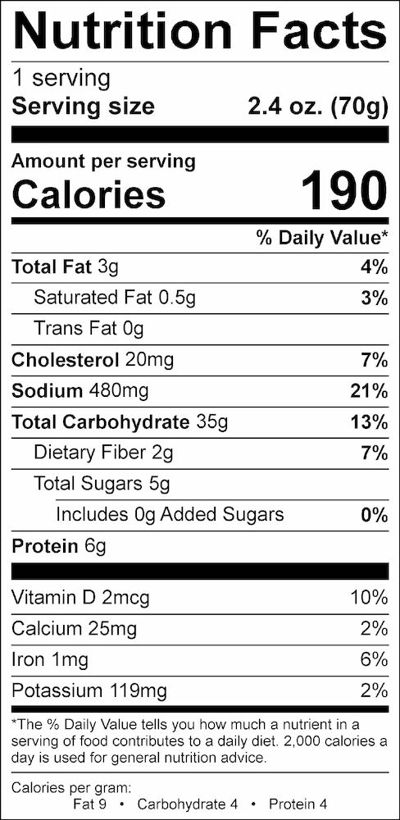 Ingredients
---
Wheat Flour, Water, Canola Oil, Yeast, Salt, Wheat Gluten, Malted Flour (Wheat), Sodium Hydroxide.
Allergen Information
Wheat
.
Country of Origin Germany