Pretzel Burger Bun 4" - Sliced
Product Code: 5380
oz: 80
GTIN: 00834127003800
---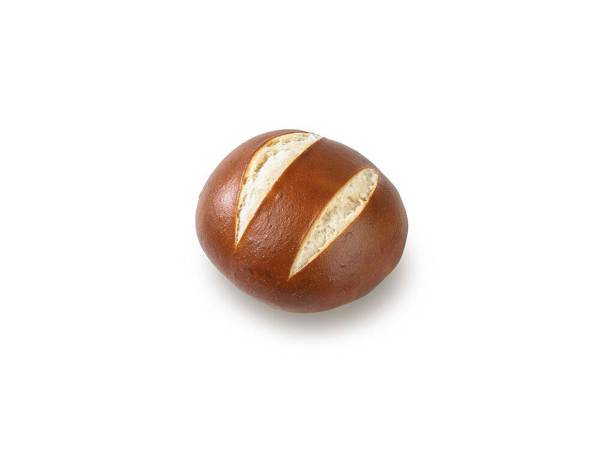 If you're looking for a pretzel bun with traditional German flavor but less dense, this is it! A soft, 4 inch, pretzel bun made using an old traditional German recipe.
CASE PK: 84
NET CASE WT (lbs): 14.8
FROZEN SHELF LIFE (in months): 12
Storage & Handling
Keep Frozen
THAW & SERVE. TO WARM, BAKE AT 400 DEG F. FOR 2 TO 4 MINUTES.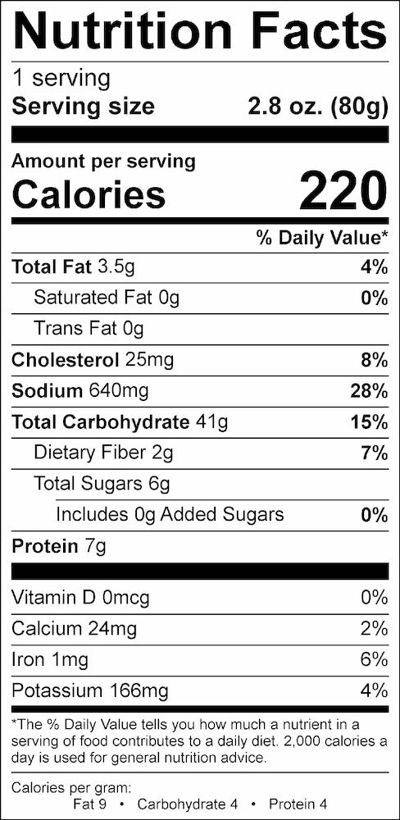 Ingredients
---
Wheat Flour, Water, Canola Oil, Yeast, Fermented Wheat Flour, Salt, Malted Wheat Flour, Wheat Gluten, Sodium Hydroxide.
Allergen Information
Wheat
.
Country of Origin United States of America