Multigrain Ciabatta 3 x 7"
Product Code: 50747
oz: 127
GTIN: 00834127005477
---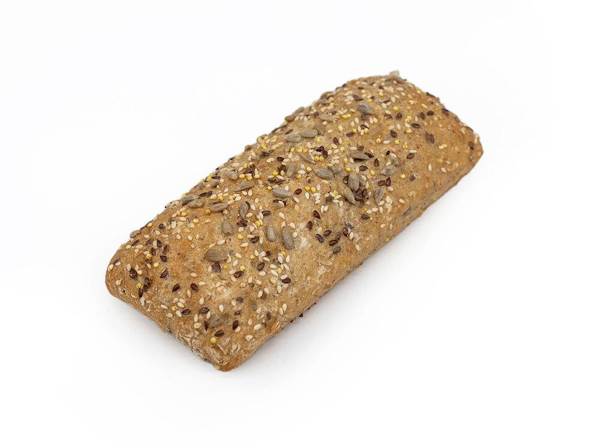 A 3" x 7" healthy Multigrain Ciabatta with a hint of sweetness from molasses. Topped with a mixture of grains and seeds.
CASE PK: 48
NET CASE WT (lbs): 13.5
FROZEN SHELF LIFE (in months): 12
Storage & Handling
Keep frozen
BAKE AT 400° F FOR 2 TO 4 MINUTES.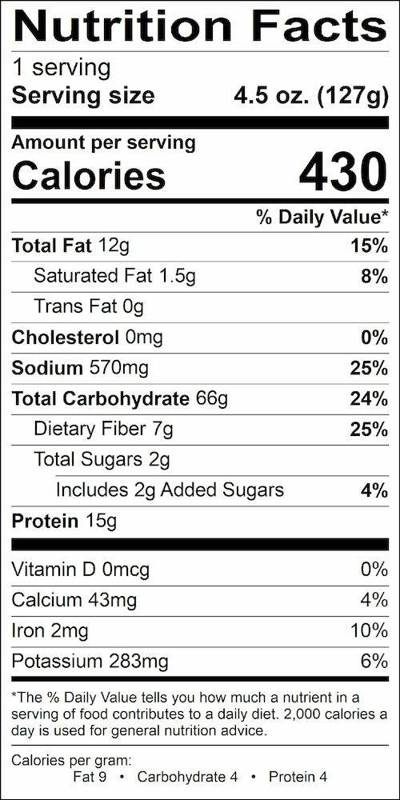 Ingredients
---
Wheat Flour, Water, Sunflower Seeds, Sesame Seeds, Rye Flour, Whole Cracked Wheat, Whole Cracked Rye, Flax Seeds, Millet, Canola Oil, Molasses, Wheat Bran, Salt, Wheat Gluten, Yeast, Guar Gum, Dextrose, Malt Extract, Fava Bean Flour, Malted Barley Flour, Sunflower Lecithin, Xanthan Gum, Enzymes, Ascorbic Acid.
Allergen Information
Sesame seeds
,
Wheat
.
Country of Origin United States of America