Loaf - Farmhouse Country
Product Code: 7683
oz: 510
GTIN: 00834127006835
---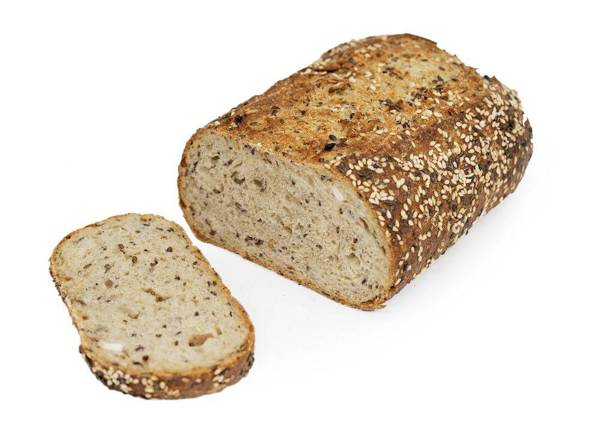 Grain loaf with a multitude of ingredients including flax seeds, toasted soy grits, whole wheat flour, sunflower seeds, oats, carrot flakes, pumpkin seeds, honey, molasses, banana chips, apple pieces and wheat germ.
CASE PK: 12
NET CASE WT (lbs): 13.5
FROZEN SHELF LIFE (in months): 12
Storage & Handling
Keep Frozen
Thaw completely. Bake at 400F for 15 minutes.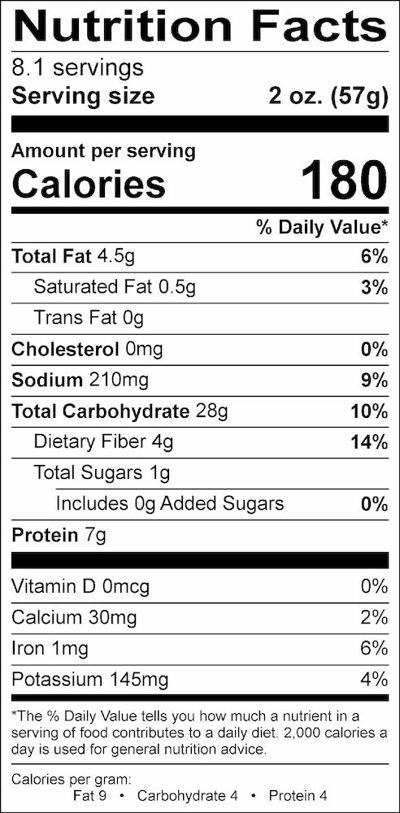 Ingredients
---
Water, Wheat Flour, Whole Wheat Flour, Flax Seeds, Pumpernickel Flour, Sunflower Seeds, Wheat Gluten, Sesame Seeds, Rolled Oats, Wheat Germ, Dehydrated Carrots, Yeast, Salt, Rye Flour, Pumpkin Seeds, Banana Chips, Lupin Flakes, Lupin Flour, Molasses, Guar Gum, Malted Barley Flour, Dehydrated Apples, Honey, Fava Bean Flour, Sunflower Lecithin, Sugar, Malt Extract, Xanthan Gum, Ascorbic Acid, Enzymes.
Allergen Information
Sesame seeds
,
Wheat
.
Country of Origin United States of America