Cuban Bread 28"
Product Code: 67000
oz: 430
GTIN: 00834127008362
---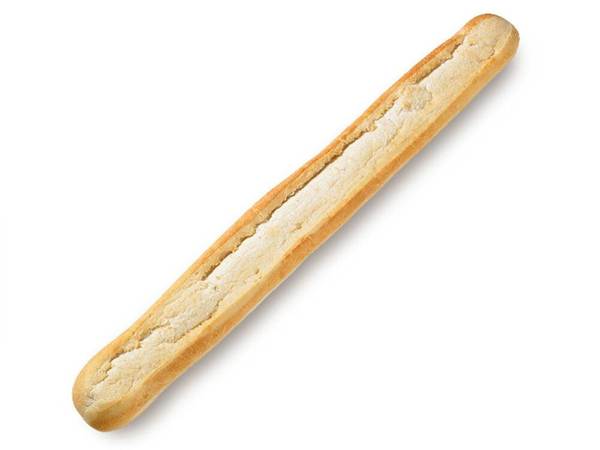 Our extra long 28" Cuban-style bread is thin and crunchy on the outside and soft and airy on the inside. When warmed, it has a moist center with a well developed crust.
CASE PK: 20
NET CASE WT (lbs): 19
FROZEN SHELF LIFE (in months): 12
Storage & Handling
Keep Frozen
Thaw & Serve. To warm and crisp, bake for 3-5 minutes at 400° F.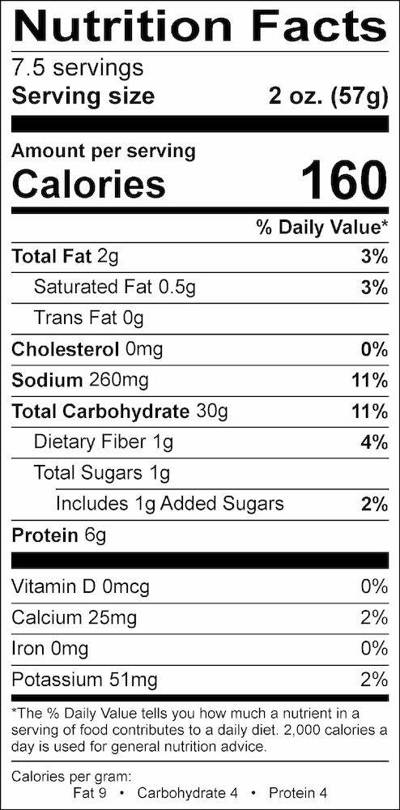 Ingredients
---
Wheat Flour, Water, Palm Shortening, Yeast, Wheat Gluten, Salt, Deactivated Yeast, Sugar, Guar Gum, Malted Barley Flour, Dextrose, Malt Extract, Sunflower Lecithin, Fava Bean Flour, Calcium Phosphate, Ascorbic Acid, Enzymes, Xanthan Gum, Starter Cultures.
Allergen Information
Wheat
.
Country of Origin United States of America